The Rewards of Coaching
---
---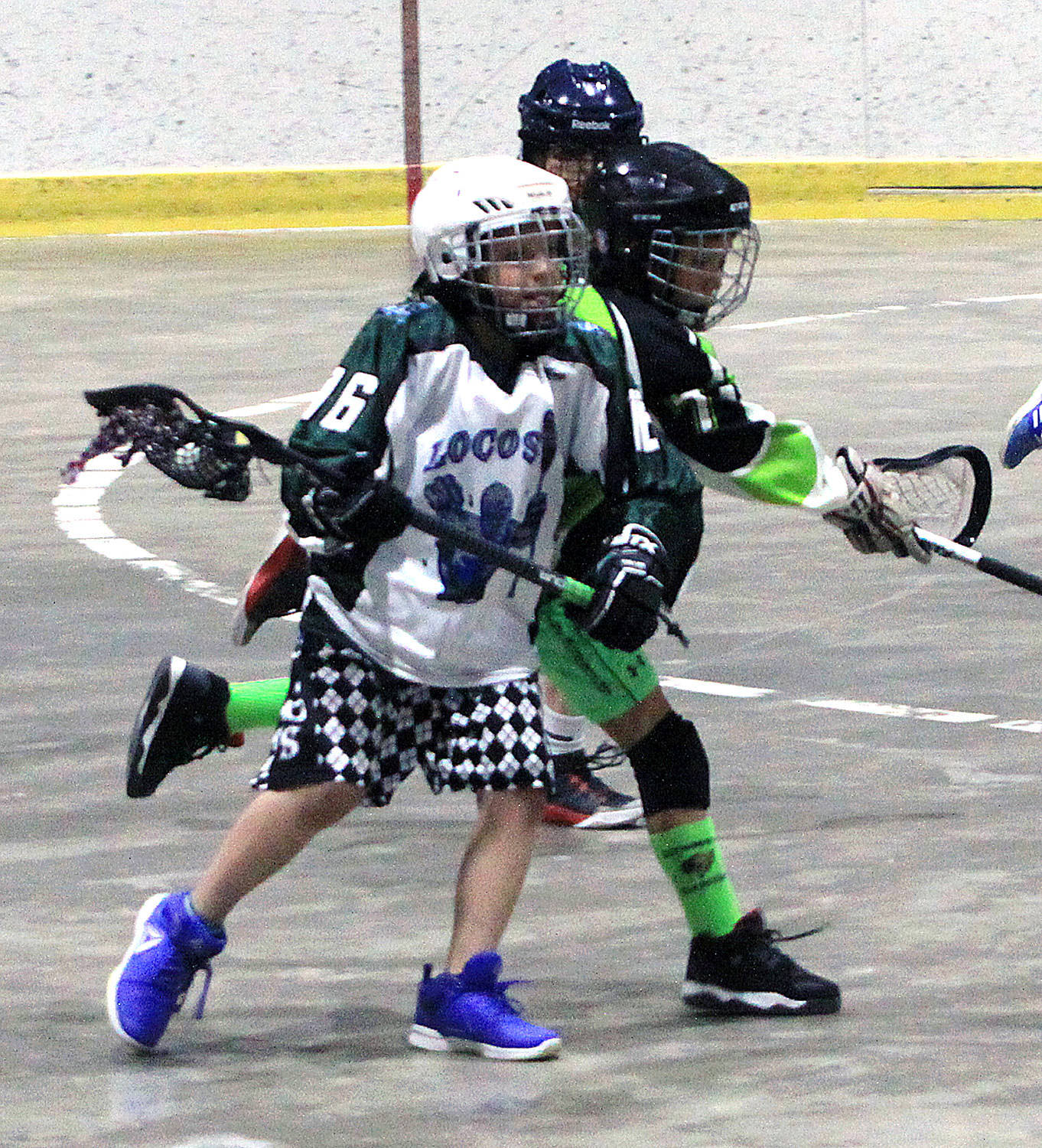 The lacrosse community is a uniquely special one, different in many ways from most other sports in the sense that although it is growing furiously throughout the United States and parts of Europe, it is still very much a small community, particularly within Alberta. In fact, it's not far fetched to say that most people have just 3 or 4 degrees of separation from every other person in the sport within Alberta. This is one of the great things about lacrosse in Alberta, it's a family bound together by the love of the game.
Our interconnected community is not all that makes lacrosse so special for our athletes, it is also the people who surround our athletes at all ages. Our administrators, officials, trainers, volunteers, and of course, our beloved coaches!
Each of these people play a critical role in creating a wonderful sports experience for our young athletes, but it is our coaches that are at the heart of this effort. They bring a passion, expertise, experience, and genuine desire to use lacrosse as a tool to build better people, they recognize their role within the larger "it takes a village" mindset and this, among many other reasons, is why we love and support the coaches in our sport in every way we can.
"I started coaching lacrosse as a way to spend time with my kids doing something we loved. I watched some of the amazing coaches they had in their first few years and hoped I could someday do the same for them and other kids. I continue to coach to give back to the game that has given my family so many amazing opportunities."

- Travis St. Germain, Team Alberta 17U Female Box Lacrosse Assistant Coach, Red Deer 16UA Head Coach
Like all sports, the Alberta lacrosse landscape is blessed with coaches who have played the game at the highest levels, who have worked their way up the playing ranks and then turned their attention to giving back to the sport of lacrosse in a manner that will enable them to optimally transfer what they have learned back into the up-and-coming young stars of game. All sports need this calibre of coach of course.
However, our sport also has young, less experienced coaches who also recognized that what they may lack in direct experience in lacrosse, they make up in other, equally important coaching intangibles like a desire to contribute to the experience of our athletes in a positive way; a desire to learn and experience the game of lacrosse in a different way, maybe grow with the game; a recognition that volunteers are needed; have experience in another sport as a coach, which is of course transferrable.
In the end, our new and less experienced coaches all share a common interest which is to find a way to contribute to the sport of lacrosse, and an understanding that coaching can be an extremely rewarding pathway for both the current athlete and the new coach.
"One of my fondest coaching memories was winning the U15 Provincial championships as a first-year coach with the program. I was still green in my role as Head Coach and at the time did not have an assistant. There were no expectations, and I didn't ever feel immense pressure to win, it just naturally happened. When that final whistle blew and the game was over, I didn't come down from cloud nine for weeks. I got the full Gatorade-over-the-head treatment and the biggest smiles I had ever seen. I will never forget my time with that team."

- Lesley Hawke, Team Alberta U19 Women's Field Lacrosse Head Coach
We Support Our New Coaches
Regardless of experience (coaching or playing), the decision to become a lacrosse coach and to understand what is involved and how to get there can feel a little daunting.
Many questions will no doubt run through your mind like "Who should become a coach? "Who do I talk to? What is required for certifications? How do I find a team? Does anyone even want my help?
These are all reasonable questions to be asking but don't let yourself get overwhelmed because the Alberta Lacrosse Association (ALA), its Local Governing Bodies (LGBs), and its individual Clubs go above and beyond to support our coaches by helping you answer these types of questions, we then provide additional coaching resources to make sure you're supported on the floor.
Answers To Some Common Questions
1. Who should become a coach?
The answer to this question is easy - anyone who has a passion to contribute to the physical, mental, emotional, and technical development of our youth by using sport should become a lacrosse coach.
This includes adults who have never played lacrosse before (some sports playing experience in any sport is certainly an asset, but not a requirement); current lacrosse players looking to pass on their technical knowledge and experiences to help even younger athletes grow and develop as players; parents looking to get more involved with their child's sports activities.
2. Who do I talk to?
A great place to start is with your local Club. Every Club has tireless volunteers who are always on the watch for individuals looking to get involved with coaching. If you're a little shy about asking around the arena then start with our Members directory.
3. How do I get placed on a team?
Often a new coach will talk to an existing coach and simply inquire if they would like some help. This could be someone to swing a gate during games, someone to pick up balls at practice, or a full-fledged assistant coach. That's a great place to start the discussion and if it works then excellent.
However, beyond the direct route, once you express your desire to coach to your Club, the Coaching Director of your club (or equivalent volunteer) will help you find a team, ensure your certification is where it needs to be, and get you going. If you want to be a coach on your child's team then great, make sure you express that desire.
4. Does anyone even want my help?
Yes, every level of lacrosse not only wants help, but we need help. We need new coaches coming into the pipeline to not only continue to support the backbone of lacrosse (grass roots), but also to allow for growth of the sport (i.e., growth in numbers, which translates to more teams, which translates to more coaches needed).
Every year we have teams at every level that do not have full-time coaches assigned to them, and while we refuse to fail those athletes and so will make the most of a bad situation by filling the holes as we can, even if that means one coach taking on multiple teams, this is not ideal. We need you!
5. What is required for certifications?
This is an important and necessary step for all new coaches and while qualifying to become a coach will require a little of your time to get your initial certification, it is not a massive commitment. Let's dive into this a little more below.
What Certification Is Required To Coach?
Although the ALA Board of Directors is reviewing all barriers to entry for new coaches, including reducing what our entry level certification requirements are in order to be on a bench, there are still formal certification requirements that all new coaches must acquire.
For new coaches, a certification course called Community Coach Development will need to be completed (also called CC Comp). This is a straight-forward, low-time commitment process, but it's not a zero-time commitment process. After all, becoming a good coach takes some effort but that effort is always worth it when you start to make an impact in the lives of your players.
For Community Coach Development we get you into a coaching clinic format which consists of some in-class and on-floor instruction of the basics of coaching (think of it as lacrosse coaching 101). You'll also be required to complete an online learning module which you can complete on-demand in about 60 minutes.
There are many certification clinics throughout the province and in fact it's not too late to jump in on one for this season. Plus, many LGB's and Clubs will pay for your course! Check out our extensive list of lacrosse certification clinics going on right now.
Just for good measure, here is a 3-step guide to the first practical steps to officially becoming a lacrosse coach in Alberta.
Final Thoughts
Still nervous? That's okay. When we embark on a new adventure there is always going to be some trepidation. However, the ALA is here for you in some very tangible ways. We have a variety of resources to help our coaches once they get going, including an ever-growing library of drills found at AlbertaLacrosseTV.com. Just use your creativity to put your own twist on each drill and before you know it you'll be a pro.
In addition, some LGBs and Clubs also have Coaching Directors which you'll find serve as great technical resources who can help you practice plan, drill-build, and even help you structure your season. They are there to help you grow your coaching skillset and support you in any way you need it, so we encourage you to seek out your local Coaching Director.
Lastly, don't forget that if you are a new coach then you'll likely be paired with a more experienced coach. This way you don't have to worry about being put out there on your own or being put in a position where you or your players cannot succeed.
Just watch, learn, and ask a lot of questions so you get the hang of things and most of all, your passion and enthusiasm is contagious so if you're having fun, you're players are probably having fun!