Bulletin B128.1 - Introducing the ALA's New Technical Team
---
---

---
The ALA Board of Directors are pleased to announce the hiring of our new 2-person Technical Team.
The ALA's new and expanding vision for lacrosse in Alberta includes becoming more than just a policy and policing agency, and more than a reactive operational entity. Our Members have defined technical support as a critical component of the type of resource they'd like to see at the ALA level.
To facilitate these objectives, among others, requires a diverse skill-set at the ALA Office level that includes visionaries, strategists, and operators spread across administrative, marketing, financial, and technical disciplines. With such a vision in place we believe we are better positioned to offer the value our Members are asking for.
With that in mind, we are excited to announce the hiring of our two-man technical team that includes our Technical Director and team lead, Jason Crook, and our Technical Specialist, Richard Lachlan.
The Technical Team will develop and spearhead technical initiatives in alignment with our global retention and recruitment objectives in accordance with best-practices from the Long-Term Athlete Development (LTAD) model produced by Lacrosse Canada.
Bio: Jason Crook, Technical Director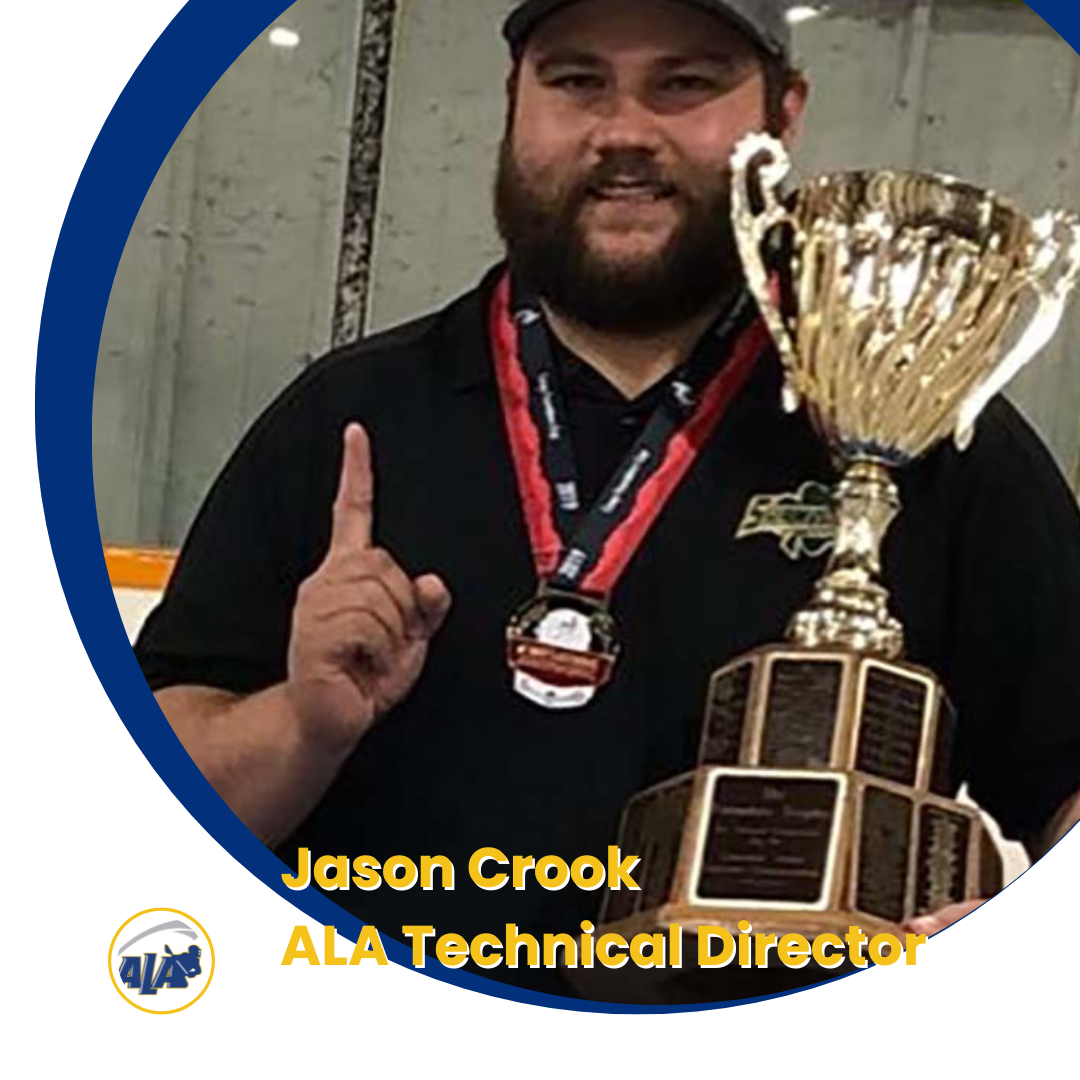 Jason grew up playing his Minor lacrosse in Calgary for the Axemen Lacrosse Association where he grew into a very promising Jr prospect and subsequently went on to have an extremely successful career with the Jr A Mountaineers.
Thanks to his on-floor play as a gifted offensive talent, and his off-floor leadership, Jason was drafted 1st overall in 2009 by the Sr B Mounties.
With the Mounties, Jason established himself as one of Alberta's premier offensive minds and was named team Captain in 2010. During his tenure he has led the Mounties to two President's Cup appearances while being instrumental in rebuilding the club's historic culture in record breaking time.
Coaching has always been something that seemed like a natural fit for Jason thanks to his deep knowledge of the game and his natural ability to teach players and coaches alike in a way that was both fun and accessible.
Jason was a critical driving force in building the Calgary Jr B Shamrocks into a national powerhouse, winning the Founders Cup National Championship in 2019 as the club's co-head coach and team architect. Jason remains with the Jr B Shamrocks in the GM / President roles.
In addition to Jason's extensive playing and coaching career, Jason is also the only active individual in Alberta who is certified in both Box and Field lacrosse, coaches both men's and women's games, and is also a current official!
Jason will fulfill his duties as Technical Director on a full-time basis and will be operating out of the Calgary region.
Full Credential Summary:
GM & President - Jr B Shamrocks (2019 - present)
Head or co-Head Coach - Jr B Shamrocks (2014 - 2019)
Assistant Coach - Jr B Shamrocks (2010 - 2013)
Offensive Coordinator - 16U Jr Roughnecks (2017 - 2019)
Coach - 14U Jr Roughnecks (2020 - present)
Assistant Coach - Jr A Mountaineers (2009)
Assistant Coach - Axemen 14U A, Axemen 16U A (2007 - 2008)
Technical Director - Strathmore Lacrosse Association (2018 - present)
Coach - Calgary Field Lacrosse & Travel Teams (2007 - 2009)
Assistant Coach - Calgary Cougars Sr Ladies (2014)
Head instructor - 12U / 16U Girls Winter Camps (2012 - 2013)
Head Coach - Girls 16U A (2013)
Assistant Coach - Ladies Field - NSA Travel Team to Philadelphia (2009)
Assistant Coach - Ladies Field Evolve Travel Team to San Diego - (U15 Champions)
Team Alberta Assistant Coach - 14U Boys Box - Bronze Medal (2009)
Team Alberta Assistant Coach - 16U Boys Field - Bronze Medal (2009)
Team Alberta Assistant Coach - 16U Boys Field - 4th Place (2010)
Team Alberta Assistant Coach - 14U Girls Box - Bronze Medal (2011)
Team Alberta Head Coach - 16U Girls Box - Bronze Medal (2012)
Current Player - Sr B Mountaineers (2014 - present)
Former Player - Jr A Calgary Mountaineers (2008 Minto Cup Appearance)
Player - Calgary Field (played in 9 Canadian Field Lacrosse National Championships, winning 1 gold, and multiple silver, and bronze medals)
Former Player - Calgary Axemen
Bio: Richard Lachlan, Technical Specialist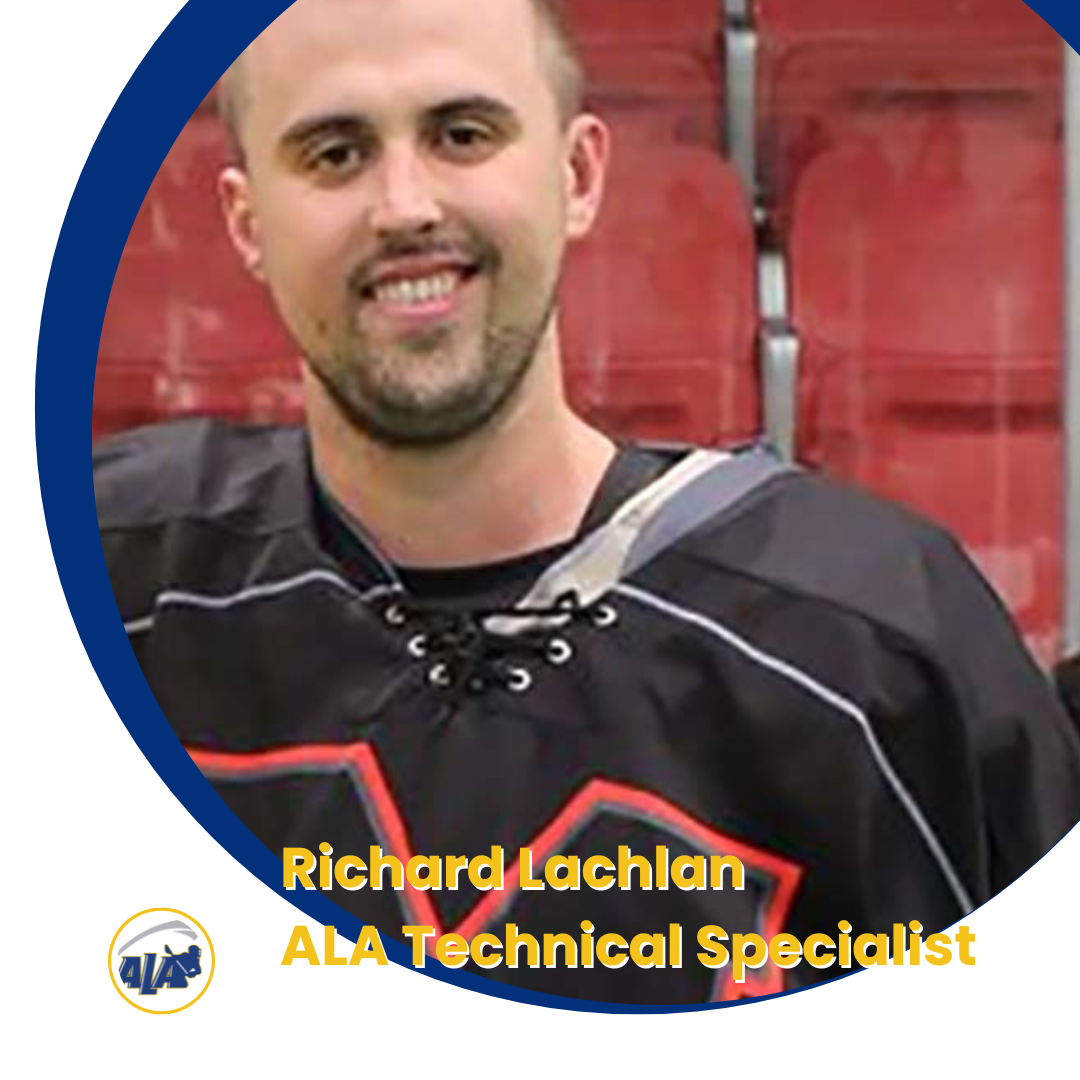 Born and raised in BC, Richard grew up playing Minor lacrosse for Port Coquitlam and then went on to play Jr A for the Port Coquitlam Saints and then Sr A with New Westminister Salmonbellies. It was at that point that a work opportunity opened for Richard in the Edmonton area and so he moved and signed on with the Sr B Miners in 2016 and has been with the Miners ever since.
Richard has been a prolific goal scorer throughout his playing career and led the RMLL in scoring in both 2018 and 2019 and is the record holder for most goals in an RMLL Sr B season with 62 back in 2017. Richard was also an All-American at Roanoke and has won 3 President's Cups (Sr B National Championship) with the Sr B Miners.
Richard is also a recent addition to the Jr A Miners coaching staff but has also coached 14UA for the West Edmonton Blues, was head for the 14U Team Alberta boys' team, and was the offensive coach for the U19 Team BC boys team.
Richard will fulfill his duties as Technical Specialist on a part-time basis between Thursday's and Sunday's and will be operating out of the Edmonton region.
Full Credential Summary:
Minor Lacrosse - Port Coquitlam Saints, Edmonton Blues and Wizards (2012 - 2017)
Team BC U19 Field Lacrosse (2013 - 2015)
Team Alberta Bantam Box Lacrosse (2017)
Junior B - Fort Saskatchewan Rebels (2018)
Junior A - Miners Lacrosse (2019 - Present)
Former Player - Minor Lacrosse - Port Coquitlam Saints (1996 - 2007)
Former Player - Intermediate A - Port Coquitlam Saints (2008, 2009)
Former Player - Junior A - Port Coquitlam Saints (2010 - 2012)
Former Player - Team BC Lacrosse Box and Field (Multiple Years)
Former Player - College Lacrosse - Roanoke Maroons (2010 - 2013)
Former Player - WLA - New Westminster Salmonbellies (2013 - 2015)
Current Player - Alberta Senior B - Miners Lacrosse (2016 - Present)